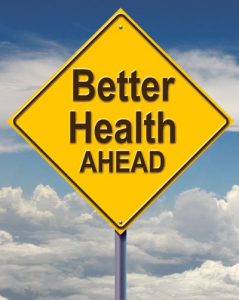 About Our Formulas
Better Health Naturally, products are scientifically formulated using the highest quality natural ingredients. USP micronized progesterone can balance the body's ratio of estrogen to progesterone, containing no risky synthetic estrogens or progestins. Our hormone products, ProHELP, Menopause Moisture Crème, and Pro Men, contain USP micronized natural progesterone, which is derived from wild yam. Our bioidentical hormone creams are easily massaged into absorbent areas of the body and can work quickly to reduce symptoms. The FDA allows the over-the-counter sale of progesterone with no prescription required.
Personalized Customer Care
The relationships we develop with our customers are of the utmost importance to us. We go to great lengths to develop long-term friendships with our clients by offering high-quality products, superior customer service, and personal support. When you call, we will pick up the phone!
Testimonial:
"I honor you for your exquisite manners and outstanding customer service J Better Health Naturally is a divine company… Thank you so much for explaining everything to me so professionally and with such warmth and compassion! J" –Michele B
"Hello there!  My name is Judith & I've had the pleasure of finding Barbara Hoffman's products on Daystar & ordered right away! The staff  calls you back & talks to you ! Wonderful. The products are always packaged so beautifully & I feel like I'm getting a lovely present each time I open it. These products are top of the line - I've been using Drs formulations , & many of BHN products are far superior to any where that I've bought from in a long time - highly recommend!! It's my new secret weapon against menopause & aging. Love the make up too - esp the lipsticks & eye shadows ! Thank you for all the hard work!"
Welcome Video For Daystar Viewers
Welcome, Daystar viewers. I appreciate your confidence in me and my products.
I invite you to not only browse through my products but to email or call me for more information.
Warmly, Barbara A. Hoffman
7 Misconceptions of Menopause
Testimonial About Barbara's YouTube Channel:
"I began watching your videos, tears streaming down my face because you were describing so much of what I have been going through. I look forward to watching more of your videos and reading your books.  You are the first person to give me hope in literally three years.  Thank you for sharing your knowledge and expertise and doing so in such a positive and giving manner."  -D.C. , Texas
"Thank you for always speaking life over us and knowing that God created these bodies to heal! Your videos are like having a dear friend to turn to when fear or panic tries to get in. You have an amazing spirit and you are the most vibrant and gorgeous 60 something yr old I know. You, my friend, are #GOALS (as the kids say)! Lots of love" - J.L.
"Dear Barbara,
I am using progesterone and it is not working!"
Ladies, I receive these emails and I want to help you. As you know, I have been using progesterone for over 30 years.
Do not think that progesterone is "not working". It works behind the scenes immediately.