TESTIMONIALS
D.B.
"I have only had my creme for 1 1/2  weeks and I would say that the best thing about these products is the availability we have to you.  It is unheard of with other products."
D.B. 06/08/22
D.Y.
"Just a humble thank you...my daughter and daughter in law, both age 50 are enjoying the progesterone cream...my daughter is laughing and silly ...the other one is quiet and private...I am just grateful...thank you dear one"
M.B. 05/06/20
"I followed the fertility diet and supplements that are on your Fertility Shoppe on your website and had amazing results. I was told "women my age don't really get pregnant" by my NP. I was 48. But I had a completely healthy uncomplicated pregnancy and gave birth naturally to a 9lb boy at age 49… I hope this encourages other women!"
- M.B. 05/06/20
JP
"I really enjoyed this book Barbara and picked up quite a few tips for eating myself slender!!" 😘
- Joanne P. 3/16/19
M.B.
"Thank you so very very much! I love the fact that the Menopause creme has made my bodily skin less crepey and dry. I will put in another order next week" 😊
- M.B. 3/6
B.M.
"First jar was life changing'"
-T.Z. 06/2021
A.D.
"I am enjoying your Menopause Moisture Cream and I really like the super light texture. Very different from others and I have tried many with no success."
-A.D. June 2022
S.B.
"I just wanted to take a moment to commend you on your staff for their excellent customer service!  Not only was she well informed about your products, but had extensive knowledge about hormonal therapy as well!  I greatly appreciate her level of professionalism, communication skills and patience with me, as I asked a good number of questions!  Thank you for training your staff so thoroughly!"
S.B. 5/21/20
Katja D.
"I love the products and the great advice Barbara is providing. She makes the customers feel like family and genuinely cares about people feeling better and doing so naturally. The staff is always very friendly and helpful and the orders are filled and received very quickly! Awesome customer service and awesome products!"
- Katja D.
A.J. Peoria
"Natural progesterone has worked for me! I'm 48 years old and peri-menopausal. It has helped my sex drive, has helped my hair to stop falling out, and regulated my periods. I'm sleeping better, I'm happier, and I feel BALANCED!"
- A.J. Peoria
Amanda C.
"With your incredible vast knowledge of what we women are going through, combined with your most generous, warm, and giving heart, I have no doubt that the Lord has led me to the perfect pioneer to assist me through this "perfect storm". Thank you, thank you, and thank you!"
- Amanda C.
Debra F.
"I just wanted to thank you SO MUCH, Barbara -- and the whole team -- for the amazing service and support you provide. I've been watching the videos for some months now. And I received a warm and very thorough answer to a question that I emailed a while back. I have a feeling I'll be a regular, longtime customer from this moment forward."
- Debra F.
Marcie J. B
"In these days of high technology, it has meant so much to discover a company who's employees actually answer the phone, return calls and really take the time to address your personal needs & concerns. When it comes down to it, the human touch still goes deeper than any medicine ever can or will."
- Marcie J. B.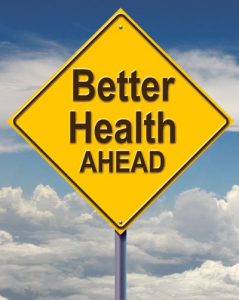 About Our Formulas
Better Health Naturally, products are scientifically formulated using the highest quality natural ingredients. USP micronized progesterone can balance the body's ratio of estrogen to progesterone, containing no risky synthetic estrogens or progestins. Our hormone products, ProHELP, Menopause Moisture Crème, and Pro Men, contain USP micronized natural progesterone, which is derived from wild yam. Our bioidentical hormone creams are easily massaged into absorbent areas of the body and can work quickly to reduce symptoms. The FDA allows the over-the-counter sale of progesterone with no prescription required.
Personalized Customer Care
The relationships we develop with our customers are of the utmost importance to us. We go to great lengths to develop long-term friendships with our clients by offering high-quality products, superior customer service, and personal support. When you call, we will pick up the phone!
Testimonial:
"Hello there!  My name is Judith & I've had the pleasure of finding Barbara Hoffman's products on Daystar & ordered right away! The staff  calls you back & talks to you ! Wonderful. The products are always packaged so beautifully & I feel like I'm getting a lovely present each time I open it. These products are top of the line - I've been using Drs formulations , & many of BHN products are far superior to any where that I've bought from in a long time - highly recommend!! It's my new secret weapon against menopause & aging. Love the make up too - esp the lipsticks & eye shadows ! Thank you for all the hard work!"
Welcome Video For Daystar Viewers
Welcome, Daystar viewers. I appreciate your confidence in me and my products.
I invite you to not only browse through my products but to email or call me for more information.
Warmly, Barbara A. Hoffman
Am I Too Old For Progesterone?
Testimonial About Barbara's YouTube Channel:
"I began watching your videos, tears streaming down my face because you were describing so much of what I have been going through. I look forward to watching more of your videos and reading your books.  You are the first person to give me hope in literally three years.  Thank you for sharing your knowledge and expertise and doing so in such a positive and giving manner."  D. C. , Texas
A question that women have for me all the time is: "Barbara, am I too old for progesterone?"
To put it simply: NO!